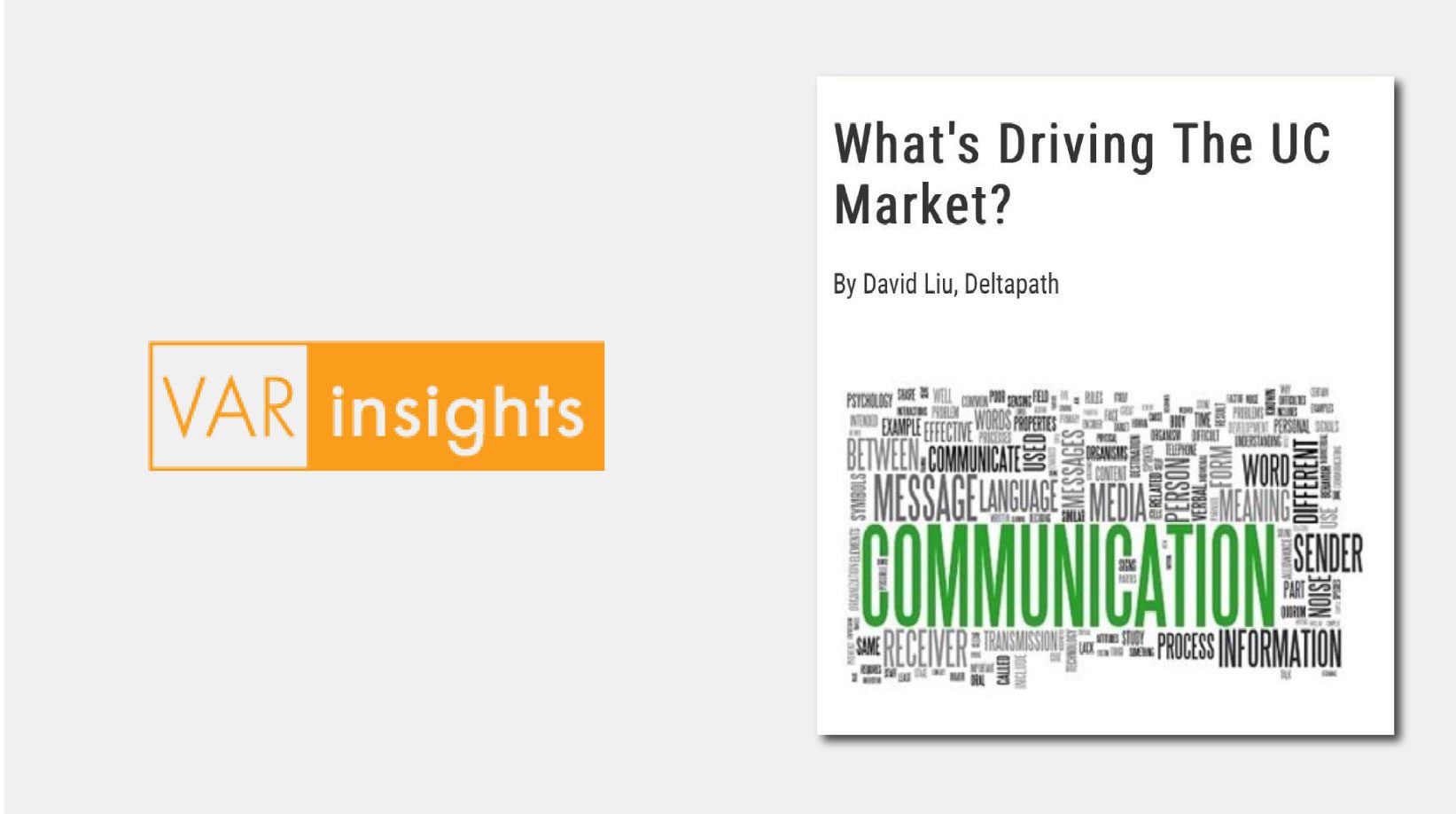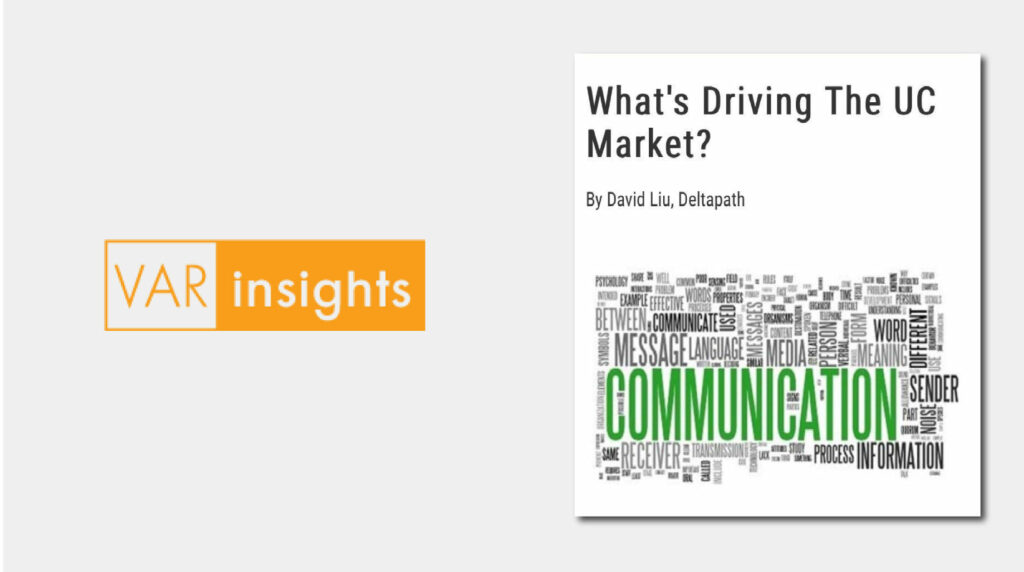 The unified communications market has evolved drastically in recent years.
Collaboration has arrived as a crucial consideration for back-end connections, while businesses of all sizes struggle to serve their customers with exceptional front-end experiences. Vendors are beginning to explore the advantages of the cloud for delivering more customizable packages while companies explore the opportunities offered by AI, automation, and machine learning.
In 2018, the marketplace hit a turning point, driven by consolidation, rapid innovation, and a shift toward more connected teams in an increasingly diverse working environment. In 2019, the demand intuitive UC is greater than ever. The UC market is set to be worth $167.1 billion by 2025.
So, what exactly is pushing this industry forward?
What Are Unified Communications?
Unified Communications (UC) is a technology strategy that combines multiple systems, such as video, voice, instant messaging, and content sharing into a central platform.
With Unified Communications, businesses can reduce costs in a variety of ways. They can enjoy hard savings by consolidating phone lines and experience free calls within the organization while expensive cross-country trips can be replaced by video calls. Organizations can also benefit from soft savings such as improved productivity by integrating critical business applications with a single communication platform so the right data is relayed to the right person at the right time, which also allows employees to work from anywhere.
Other benefits of UC include:
Better security thanks to reduced shadow IT: With UC, employees can operate over a secure and approved environment, regardless of whether they prefer to use voice, messaging, or video. This means that they're less likely to use unapproved tools.
Improved productivity: When your employees can access all of the tools they need in the same environment, this reduces time waste and confusion.
Streamlined collaboration: UC keeps the people in your team connected through screen and file sharing, video, voice, and instant messaging.
Enhanced customer experience: Unified communication allows businesses to connect with customers on the channel of their choosing, leading to a better overall interaction.
Many of the trends in UC have been driven by specific concerns from today's customers, including the rising demand for strong customer experiences, the need for increased security, and the opportunities of automation. Here are the biggest changes we've noticed.
1. Unified Communications Moves Into The Cloud
This isn't the first year that companies have begun to consider the advantages of unified communications on the cloud. However, 2018 marked a turning point in UC history when Nemertes discovered that 67 percent of organizations are now managing at least part of their UCC stack in the cloud. A third of respondents said that their strategy is completely cloud-based.
The options available for cloud-based UC are varied. Some larger companies rely on custom-build hosted services delivered via hybrid vendors. Smaller companies, on the other hand, may prefer the UCaaS environment, where many UC demands are managed on your behalf by your vendor. This reduces the amount of IT support you need in-house.
2. Artificial Intelligence Changes The Ecosystem
Another major change that we've seen in the last couple of years is the rise of artificial intelligence in the workplace. Once the concept of sci-fi movies and novels, artificial intelligence is now a common part of the way that we communicate. Countless contact centers even rely on machine learning tools to make sure that they're routing calls to the agents who are best-suited to serve their needs.
The right AI offering can provide a range of benefits in today's business landscape. Your AI system could conduct predictive analytics to find out how people are responding to your business in the wider context of the industry. Some companies are also using AI to automate repetitive tasks that might overwhelm staff members and stop them from focusing on more relevant jobs.
3. Collaboration Improves Employee Engagement
Trends in the Unified Communication space aren't just changing the way that businesses interact with their customers. They're also making a difference to the way that staff members communicate each day. According to the study by Nemertes mentioned above, around half of all companies are currently using team collaboration applications.
These collaboration tools allow people in your workforce to communicate and work together in real-time, using file sharing, screen sharing, videos, push-to-talk, and more. Importantly, because these apps are hosted on the cloud, team members can access them whenever and wherever they need to – even when they're on the go.
4. Security Remains A Significant Concern
Security always has been a common concern for companies in the evolving business landscape. You need to ensure that your customers feel safe when they're buying your products or services. Moving through 2019, we've seen more companies than ever before embracing UCC strategies that include things like auditing, monitoring, encryption, firewalls, and application gateways.
Concerns around security will become even more significant as businesses continue to look at things like Big Data and analytics to help them make informed decisions. Additionally, the rise of BYOD (Bring your device) which allows employees to use their own phones and tablets in the workplace represents some great opportunities, but it may also lead to some additional security concerns too.
5. The Omnichannel Experience Evolves
On the backend of the workplace, employees have been using various tools to connect with each other for years. We've relied on video conferencing for face-to-face interactions at a distance, instant messaging, voice, and even screen sharing. However, it's only recently that businesses have begun to understand how important it is to give customers that wide range of choices too.
Today's consumers want to be able to connect with businesses through the medium that they feel most comfortable in. This might mean starting conversations over social media, or launching a video call, depending on the situation. Crucially, the different communication channels that businesses offer also need to be aligned. This means that the agent needs to be able to access context about a customer's previous conversations on any channel, regardless of where they reach out. An aligned omni-channel experience leads to a more seamless journey for the customer.
6. UC Becomes More DIY
Finally, in a world where customer needs are more diverse and complicated than ever, businesses can't afford to settle for one-size-fits-all packages of communication and collaboration tools. Instead, organizations are looking for opportunities to extend and upgrade their communication experiences according to their individual needs.
APIs and SDKs that allow businesses to build communication capabilities into their existing processes are becoming increasingly common with the rise of CPaaS. Additionally, many UC providers are also strengthening their relationships with other businesses so that they can expand functionality through integrations too.
What's Next For Unified Communications?
We're more than halfway through the year, and 2019 has been an incredibly exciting year for unified communications. With even more innovation on the horizon in the form of things like natural language processing, AR and VR, and even Edge computing, it's safe to say that 2020 is sure to have a lot of incredible opportunities to offer too.
One thing is certain — Unified Communications should be a crucial part of anyone's comms strategy today.