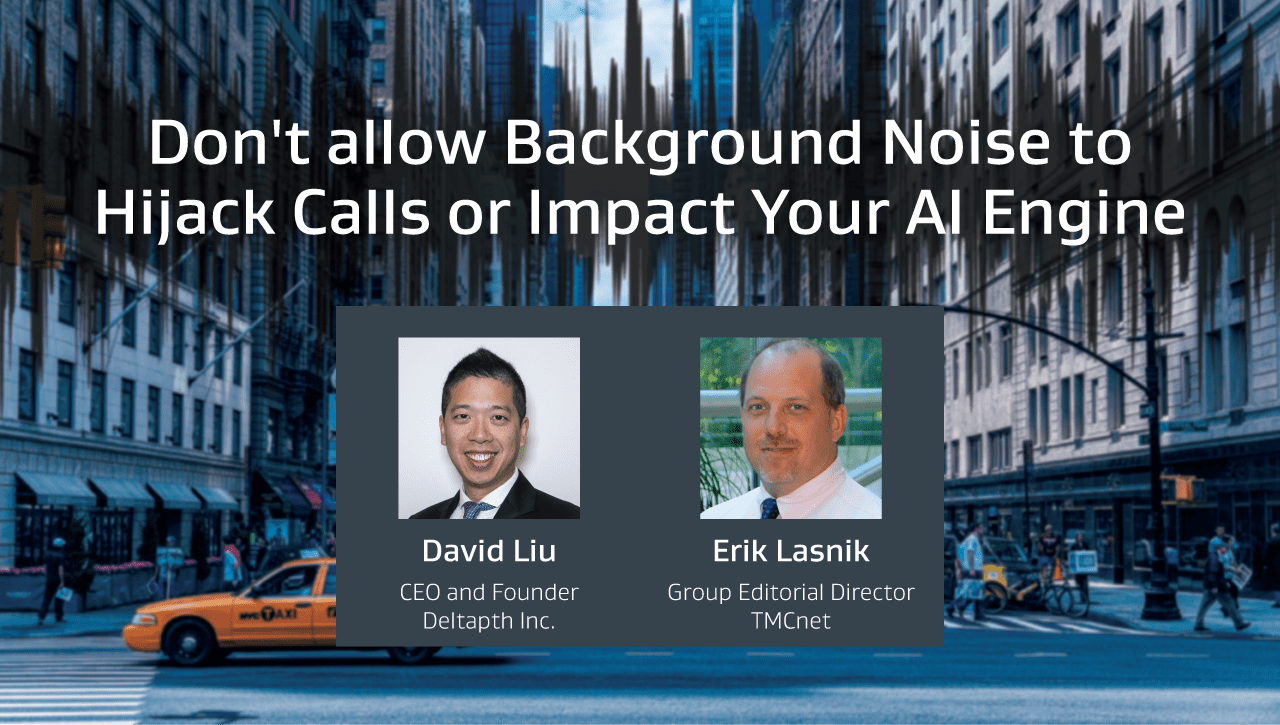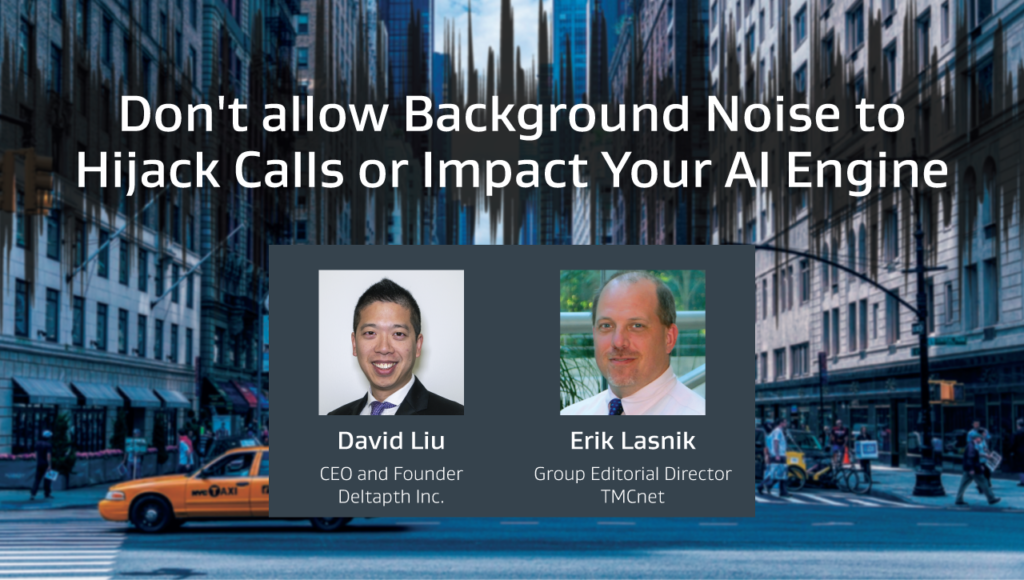 Companies are no longer just discussing what the right office environment is for good audio quality. Today, the discussion also focuses on how to offer incredible audio quality to employees who work and attend meetings outside of the office in noisy environments. With the Deltapath Noise Cancellation Gateway, which leverages Dolby's audio technology, callers and call recipients experience crystal clear audio even in the noisiest situations.
Equally important, companies fueling their artificial intelligence (AI) work with the capture of voice data or voice commands, probably already know that background noise can negatively impact their AI engine's accuracy rate when interpreting and analyzing data. Whether your AI engine is analyzing voice input, interpreting voice commands, transcribing audio to text, or interpreting peoples' emotions through their tone of voice, the Deltapath Noise Cancellation Gateway can ensure you capture high quality audio and boost your AI engine's accuracy rate by filtering noise pollution.
Discover how Deltapath Noise Cancellation Gateway can benefit your industry and find out how easy it integrates with your platform.
What the audience will learn:
Learn how to cope with background noise while keeping up with the demands of business communication and work that takes place outside the office – Learn how to ensure background noise does not impact the integrity of the data harnessed from voice calls or voice inputs
Discover how to enhance your IVR, empower your voice assistants, decrease the amount of time call center agents spend with callers while improving – customer service
Hear about the trends in the UC industry that are impacting customer experience
Who should watch:
UC architects across every industry
AI developers capturing voice data or developing voice assistants
Business users who experience background noise on their calls such as remote workers, sales employees, and contact center agents
Register Now!