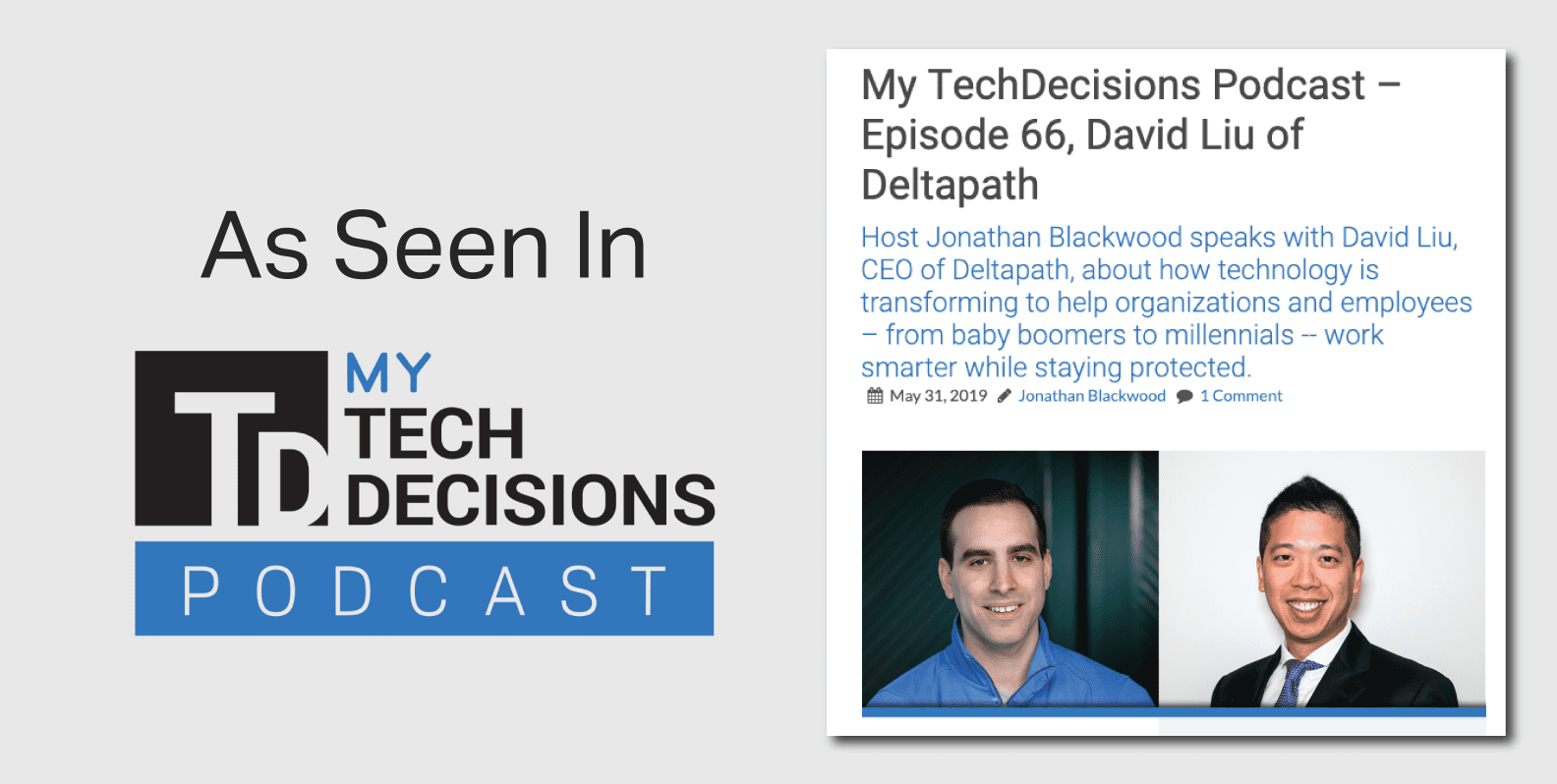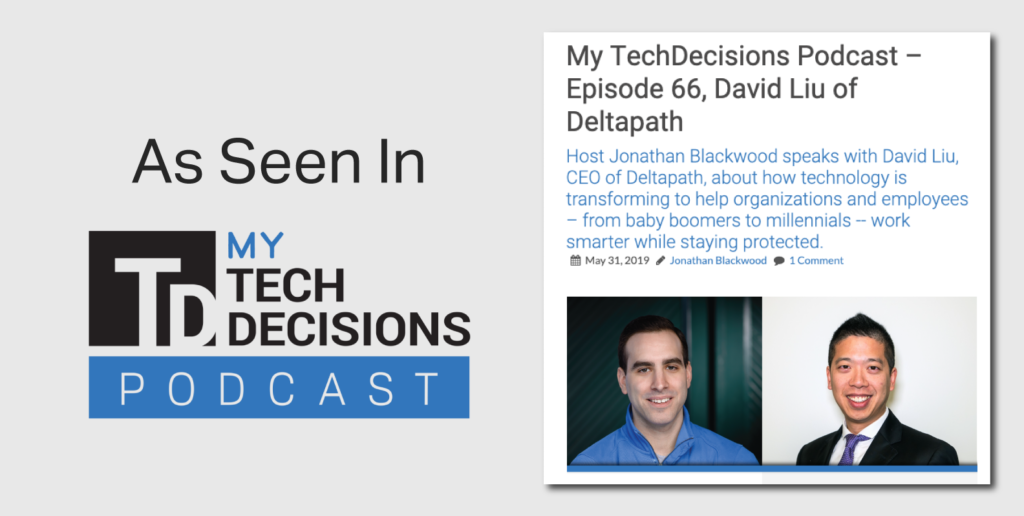 Host Jonathan Blackwood speaks with David Liu, CEO of Deltapath, about how technology is transforming to help organizations and employees – from baby boomers to millennials — work smarter while staying protected.
Listen to the podcast:
In this episode of My TechDecisions Podcast, host and TD Managing Editor Jonathan Blackwood interviews David Liu, CEO of Deltapath, about the benefits of flexible communications technology, specifically how it applies to the different generations in the workforce. David also discusses the potential for platforms like Deltapath to integrate with other software – CMS platforms, building management systems, emergency management technology, and more.
This interview is especially interesting because we actually conducted it through the Deltapath platform. All I needed to do was download the app, scan a QR code, sign in, and I was good to go. Deltapath is a communications company that claims to liberate organizations from the barriers that prevent effective communication and revolutionize the way organizations communicate through innovative technologies that meet the needs and the wants of organizations.
Deltapath is the first unified communications company to partner with Dolby. David discusses how Deltapath's partnership with Dolby came about, and what it's done for the Deltapath platform. He also explains how Deltapath helps both millennials and baby boomers conquer the work from anywhere trend that is sweeping the nation.
David also shares during the interview his view on the BYOD trend and how it relates to corporate security and personal privacy. He explains what he believes the next big trend in cloud-based communication and collaboration will be and elaborates on how Deltapath is already leading the way by integrating with other business systems and applications to create an integrated and seamless workflow for everyone.
Finally, David discusses some really interesting integrations that the Deltapath platform is capable of. Specifically, he tells the stories of an airline that integrated Salesforce CRM, and a company that integrated its building management system with the platform.
Anyone interested in learning about the trends in communication or how to improve their workflow with tighter integrations should check out this interview.